The Beautiful Game's Price Tag:  Exploring the Costs of Football Travel
The new football season is well underway, with Manchester City winning their first Champions League last time out, there's a lot of excitement about what the new campaign will bring. One thing that remains the same though, is the devoted fans who spend hundreds of pounds and travel thousands of miles following their team around Europe. 
With the draw complete, supporters of the 32 clubs in the Champions League have already started planning their trips. To watch your team abroad, you need to consider the cost of travel, accommodation, match tickets, insurance and then food and drink. Some fans will have to travel further than others, with Galatasaray fans travelling a whopping 7,712 miles over the course of the 2023/2024 group stage according to our research.
However, the fans who have to travel the most miles don't necessarily have to pay out the most. At Sambla, we have delved into the cost of attending every away game via a direct flight from the club's nearest airport to find out which team is the most affordable and expensive to support.
The cost of travelling for UEFA Champions League fans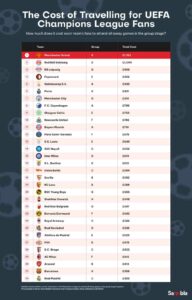 1. Manchester United – £1,162
England fans are renowned around Europe, they are known to travel in their numbers. If any Manchester United fans are looking to follow their side in Europe this season, then they'll have to pay out more than any other fanbase. The team has games against Bayern Munich, FC Copenhagen and Galatasaray, which would cost the average fan £1,162 for return plane tickets.
2. Red Bull Salzburg – £1,049
Given Salzburg's central location, it might be assumed that it would be a cheaper place to travel from. However, with trips to Milan, Lisbon and San Sebastian scheduled, it has proven to be the club that is the second most expensive to follow in the away Champions League group stage. However, there are alternatives for Red Bull Salzburg supporters, with Salzburg Airport being relatively small, Munich or Vienna airport might be a better option.
3. RB Leipzeig – £956
RB Leipzeig have been a common feature in the Champions League competition for the past few years. They've made a habit of producing and developing young players and selling them on for huge sums of money. Being drawn in Group G this year, they will travel to Manchester City, Red Star Belgrade and Young Boys.
The city of Leipzig, being located in the East of Germany means the trips to Manchester and Bern in Switzerland are slightly longer than their other nations counterparts. Leipzig Airport also offers less budget options when it comes to flying, resulting in flights being more expensive. To travel to the three away games, it will cost fans £956 which is the third most in the Champions League.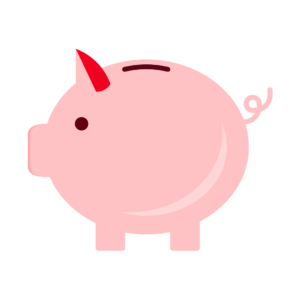 The most expensive group to support your team in
| | |
| --- | --- |
| Group | Total Cost (£) |
| A | 3,506 |
| G | 2,886 |
| D | 2,805 |
| E | 2,773 |
| F | 2,379 |
| H | 2,253 |
| B | 2,072 |
| C | 1,953 |
Our study has revealed that Group A is the most expensive to be part of this season, down to a number of factors, one being that Galatasaray fall under this grouping. Galatasaray is located in Istanbul which makes them one of the furthest teams to travel to in this year's Champions League. Although it could also be down to the popularity of Manchester United and Bayern Munich, also in Group A, driving up travel costs in Europe due to the high demand.
On the other end of the spectrum is Group C, whose teams include Real Madrid, Braga, Napoli and Union Berlin. With these teams all located in either central, southern or western Europe, the distance may well be reflected in the travel costs.
The top 10 most expensive (and affordable) away games to attend
Top 10 Most Expensive Away Games for Fans to Attend in the Champions League
#
Home
Away
Group
Date
Return Cost
Carrier
1
Bayern Munich
Manchester United
A
20 Sept
£583
easyJet
2
S.L. Benfica
Red Bull Salzburg
D
20 Sept
£515
Lufthansa
3
Feyenoord
Glasgow Celtic
E
19 Sept
£457
British Airways
4
RB Leipzeig
Manchester City
G
4 Oct
£456
Lufthansa
5
Glasgow Celtic
Feyenoord
E
13 Dec
£399
British Airways
6
Bayern Munich
Galatasaray S.K.
A
8 Nov
£398
Turkish Airlines
7
BSC Young Boys
RB Leipzeig
G
19 Sept
£397
Lufthansa
8
Galatasaray S.K.
Manchester United
A
29 Nov
£349
Turkish Airlines
9
Newcastle United
Dortmund
F
25 Oct
£343
Ryanair
10
Newcastle United
Paris Saint-Germain
F
4 Oct
£341
Air France
Sambla researched the cost for each team in the Champions League to attend away games via plane. Prices based on direct return flights from each team's nearest airport. Data collected on 06.09.23.
1. Bayern Munich vs Manchester United
A flight for a visit to Bayern Munich would set you back £583, the most expensive journey in this year's group stage. With Manchester United being arguably the most supported club in England, the demand for the flights is what really makes this specific flight so expensive. That is accompanied by the fact that it is a game between two of the biggest teams in the world.
For United fans who are desperate to travel, there are other options. London Airports offer a number of budget flights to different airports across Germany and neighbouring countries. Flights to Salzburg, Nuremberg and Prague followed by the train to Munich are good alternatives if you have that fear of missing out.
2. S.L. Benfica vs Red Bull Salzburg
On September 20th, Red Bull Salzburg from Austria will travel to Benfica of Portugal. It has proven to be the second most expensive game to travel to as an away fan in this year's Champions League Group Stage, costing £515. Some routes in Europe offer less flights to certain destinations so flights between Salzburg and Lisbon might be few and far between.
Alternatively, you can fly to either Lisbon or Porto Airport from Munich, Vienna or Nurembourg, all of which might offer cheaper flights. It's important to take into account the extra train costs to see if it is really worth the extra time it will take you to travel to and from Lisbon.
3. Feyenoord vs Glasgow Celtic
Following Rangers' defeat to PSV in the qualifying round, Glasgow Celtic are the only team from Scotland in this year's Champions League group stage. It is perhaps understanding given Glasgow's geographical location, that it would be expensive for Celtic fans to travel. Their game against Feyenoord will set you back £457 in flights alone, making it the third most expensive game for away fans.
However, there are plenty of other ways of travelling around Europe for Celtic supporters. There's an airport in Prestwick and Edinburgh, which gives supporters other options. If they aren't any good, then there's always travelling down to the English airports of the North, Midlands and South.
The distance (air miles) each team will have to travel in the Champions League group stage
Air Miles Travelled During the UEFA Champions League
How many air miles will each team travel this season?
Team
Group
Total Air Miles
Galatasaray S.K.
A
7712
Porto
H
7356
Union Berlin
C
6472
Sevilla
B
6262
Royal Antwerp
H
6036
Manchester United
A
5970
Barcelona
H
5880
SSC Napoli
C
5854
S.S. Lazio
E
5698
S.L. Benfica
D
5592
Atlético de Madrid
E
5542
S.C. Braga
C
5526
Glasgow Celtic
E
5486
Real Madrid
C
4720
F.C. Copenhagen
A
4710
Shakhtar Donetsk
H
4616
Red Bull Salzburg
D
4606
Bayern Munich
A
4344
Feyenoord
E
4246
Inter Milan
D
3646
Real Sociedad
D
3636
Newcastle United
F
3408
Manchester City
G
3228
AC Milan
F
3154
PSV
B
2968
RB Leipzeig
G
2934
Arsenal
B
2850
RC Lens
B
2588
BSC Young Boys
G
2542
Paris Saint-Germain
F
2218
Red Star Belgrade
G
2196
1. Galatasaray S.K. – 7,712 air miles
Galatasaray, renowned for their enthusiastic support, are the only Turkish team to feature in this year's Champions League group stage. Being placed in Group A, which includes trips to Bayern Munich, Manchester United and FC Copenhagen, it comes as no surprise this Turkish giant will have to travel the furthest out of any team.
According to airmilescalculator.com, we calculate that Galatasaray would generate an average of 1002kg of co2 per person across all of their away games when factoring in return journeys. This is the most emissions generated than any other team in our study.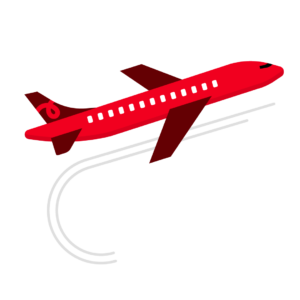 2. Porto – 7,356 air miles
Porto is an established Champions League football club with two European Cups; they aren't afraid of competing at this level. Finishing second in their domestic league last season, they'll be hoping for a better campaign this time around.
They had mixed luck in the draw, coming out in Group H with Barcelona, Shakhtar Donetsk and Royal Antwerp. Despite this, meaning they might have a good shot at getting to the knockout stage, they will need to do some travelling. Over the three away games, they will travel 7,356 miles, the second most out of any team in the competition. This translates as an average of 984kg of co2 per person.
3. Union Berlin – 6,472 air miles
This campaign will be Union Berlin's first ever in the Champions League. Historically not a Bundesliga side, it came as a huge surprise when this East Berlin club managed to qualify over some big names in Germany. Which is why Union Berlin is the biggest underdog in this year's competition.
They will enjoy trips to face Napoli, Real Madrid and Sporting Braga in Group C, racking up a total of 6,472 miles, and an average of 918kg of co2 per person. Long trips to Spain and Portugal may sound expensive, but there is a wide range of affordable airports to travel to, with Madrid and Porto airports hosting a wide range of budget airlines.
4. Sevilla – 6,262 air miles
Seville is known for its beautiful architecture and warm temperatures, but for football fans, it's known to host the masters of the Europa League. They've won the competition on seven occasions, more than any other side in Europe. With their budget being considerably lower than many others in this competition, it is unlikely that they'll win the Champions League. But you can never put it past them to come away with European silverware if they do finish third and fall into the Europa League.
Sevilla sits in Group B with trips to Arsenal, PSV and Lens on the cards; it's a very West Europe affair, with the side being located in the south of Spain. Spanish fans aren't known for travelling away to watch their side compared to other countries' supporters; however, those that do will find affordable options in both London and the Netherlands specifically. The total air miles travelled by Sevilla is 6,262 and 920kg of co2 per person on average.
5. Royal Antwerp – 6,036 air miles
Royal Antwerp have a very humble history in European football, spending the majority of their time in the UEFA/Europa League. Their greatest European success came in 1993, when they reached the final of the European Cup Winners Cup, losing out to Italian side Parma in the final.
Being placed in Group H, Antwerp will travel to Barcelona, Porto and Hamburg (Shakhtar Donetsk), racking up 6,036 miles and an average of 886kg of co2 per person. Getting to that number due to the long trips down to Spain and Portugal in South West Europe. Royal Antwerp fans hoping to make the trips will be glad to know that Porto and Barcelona are popular choices for budget carriers.
How to watch the Champions League on a budget?
1. Research travel dates
The cost of flights can fluctuate almost daily, and can even be higher depending on the day you choose to fly, with Fridays and weekends typically being more expensive. Research all aspects of the trip, including your accommodation to work out whether it's cheaper to fly out a day or two earlier. If you're not in a rush, you can also consider taking a flight with a layover to further reduce costs.
2. Consider different airports
Sometimes flying from your closest airport isn't always the most cost effective option. Consider other airports in your area, as well as those near your friends if you're planning on travelling with them. Alternatively, do you have family near an airport with cheaper flights where you can stay overnight?
3. Pick your favourite game
As great as it'd be to attend all of your team's games, it's not often feasible. Try narrowing down your most anticipated matches to two or three, including home games, and calculate the costs of attending each. Although your favourite game to watch may be the most expensive to travel to, when you factor in other spendings such as food and accommodation, it may work out to be the most affordable.
4. Supermarket runs
Consuming food and drink bought onsite can quickly become a trap for spending money, especially when most stadiums don't allow you to bring in outside snacks. At your next match, plan ahead and aim to have lunch along with pre-drinks back at your apartment. By visiting the supermarket on the first day of your trip, you can ensure that you have plenty of subsistence to get you through the weekend. Although this may not completely tempt you away from a pint during the game, it should hopefully cut down on how many you buy.
5. Set a budget
Most importantly, set a budget and stick to it. With your friends, work out how much you're each willing to spend on not only travel, but accommodation and food/drink over the course of the trip. This will help you to make informed decisions and avoid any unnecessary overspending.
Methodology:
We researched the cheapest cost of direct flights between each team's nearest airport from SkyScanner. Final costs are based on return trips travelling the day before each match, and returning the day after. Data was collected on 6th September 2023. This campaign is for entertainment purposes only, and the live cost of flights may not be a direct representation of the figures collected at the time of conducting our study. Sambla do not have any association with SkyScanner.
The average co2 generated per person is based on figures from www.airmilescalculator.com. The figures are estimates and include only the co2 generated by burning jet fuel.
About Sambla:
Sambla offers a smooth, free and secure solution for you who want to borrow money and merge loans. By comparing personal loans with several banks and lenders at the same time, we help you find the loan with the best terms and the lowest interest rate.